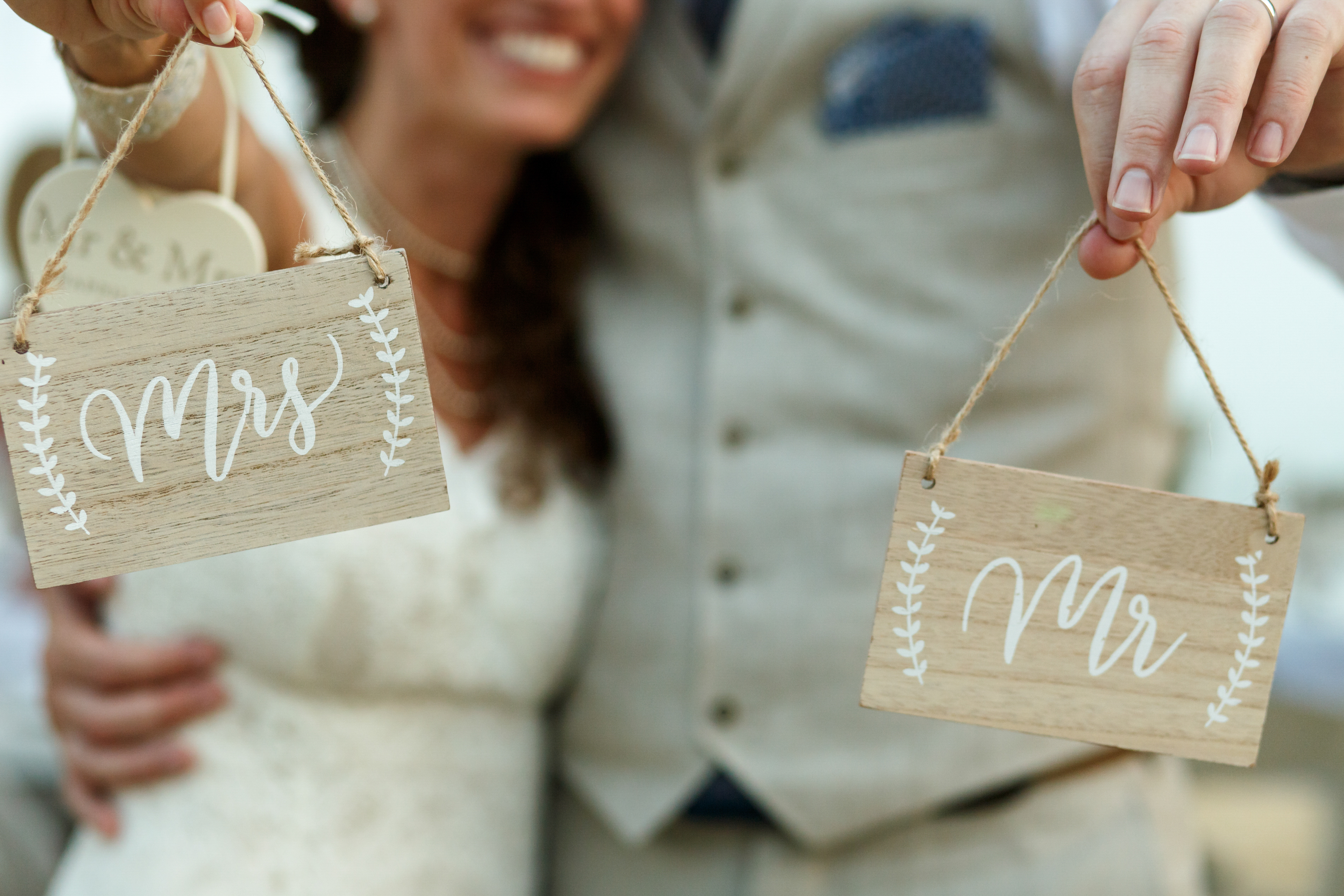 An exciting step for newlyweds is purchasing their first home as a married couple. Planning a wedding is most often a stressful event in a new couple's life. Purchasing a home can be stressful as well, but with advanced planning, the stress can be lessened, leaving memories of a successful purchase.
Below are some tips to make buying your first home a smooth and positive experience.
Make Financial Goals
The first thing you want to talk about is your financial goals as a couple. Are you both spenders or savers? Do you want to have a joint retirement savings or keep them separate? Identifying these factors is a crucial first step before you walk down the aisle or across the threshold of your first home together.
Set Expectations
Just as there are numerous towns and subdivisions that you can choose to call home, there are equally number of styles of homes, amenities, and 'must haves' that need to be determined before you begin the home search. Make a list of 'Must Have', 'Negotiable Items', and 'Can't Have' about your future home and discuss them with each other.
Make a Plan
A spending plan or a budget is a vital step in planning for a new home purchase. Think of it as a financial road map that will get you through starting your lives together. This spending plan will be a valuable tool while finding a home. You will want to take into account all the money coming in and all the money you have set aside. Compare those numbers with financial goals you previously discussed-- how much do you want to have left over when it is all said and done? Those numbers will help you establish a spending cap for your new home.
There are several on-line budgeting tools available. Dave Ramsey has an easy on-line budgeting tool available for free at DaveRamsey.com. Be complete and accurate with your numbers. Try living on the budget for a few months before signing on a new home. This will allow you to work out the bugs and ensure that you are in the right price range when purchasing a home.
Items to Consider to Qualify for a Home

Credit Scores
While new couples have formed a joint union, their credit scores haven't. The scores are determined individually, but both scores will count toward qualifying for a loan, if both incomes are needed because of the amount of the mortgage. The mortgage interest rate depends on the credit score as well as the type of mortgage and the length of time. The first step is to obtain your credit report/scores, and review the reports for any errors. If the scores are less than you hoped, raising scores a hundred or so points in six months is achievable.
Pay Down Debt
Not only will your credit score be considered, but also your total debt level and debt-to-income ratio. Tightening your belts and get rid of as much debt as you can will help you qualify for your new home. It is advised to NOT close the accounts after paying off debt. A factor in your credit score is your used debt compared to available debt. If you close an account, you'll decrease your available debt total.
Save for Down Payment
Expect to pay a 20 percent down payment. If your credit score is at the border of going from mediocre to good, a larger down payment might persuade the lender to not only approve the loan but give you a lower interest rate. There are Government Grants available for first time home buyers, read more about it at BankRate.com.
Increase Gross Income
How much house you can afford depends on how much you can pay every month. Most lenders prefer that you keep that figure at no more than 28 percent of your gross income. For example, if your household income is $4,000 a month before taxes, then your ideal maximum house payment would be $1,120 (which is roughly a $220,000 home at 5% interest rate). If you make $6,000, you can afford up to a $1,680 monthly payment. Goals could include getting a new job at a higher salary level from six to 12 months before you apply for the mortgage, getting a promotion at work, working overtime, going from part-time to full-time work, or possibly getting a second job.
Making the decision to purchase a home as newlyweds is an exciting event, for more information on purchasing a new home, contact the CLA Realty Team.